A bit about us…
Sigma Commercial Products is a manufacturer and full-service supplier of a comprehensive range of ductile iron pipe fittings and related products required by the ISO water and sewage ductile iron pipeline industry.
Drawing fully on the renowned and long-standing heritage of Sigma and the unswerving commitment to the highest levels of quality and customer service of SAL, our award-winning automotive precision component manufacturing business, Sigma Commercial Products offers an exciting range of competitively priced, high quality, complementary products which meet the requirements of all ISO markets and customers.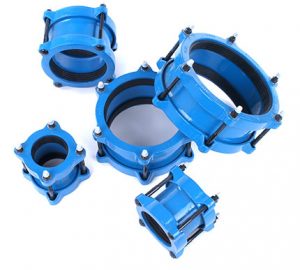 Corporate Vision
Our Corporate Vision is to exceed expectations.
Corporate Mission Statement
Our Mission is to supply excellent products which exceed our customers' expectations and allow them to be competitive.
We strive to do this through the effective deployment of our worldwide team of talented and caring industry professionals.
Corporate Objectives
Our Corporate Objectives are:
To employ fair and effective social responsibility practices globally
To provide quality products and services that meet customer and industry requirements
To make deliveries within the timescale agreed with our customers
To supply at prices which allow our customers to be competitive
To generate a competitive advantage through the use of the best working practice in all areas of our business and a commitment to excellence in everything we do.
To ensure the company's financial soundness by meeting internal financial objectives